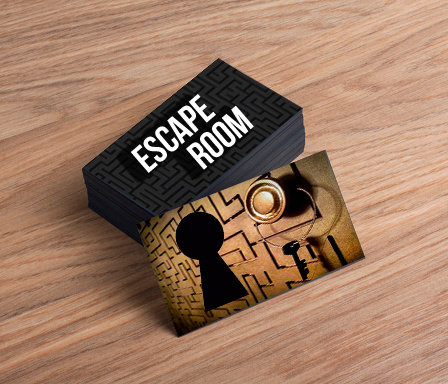 Talk to a bunch of people in a bar and you're likely to find a few bitching about their job and how they'd wish they could call it a day. When you ask what they'd do instead, many have no really clear idea. This article is not for them.
Instead, let's consider those who want to quit their job to set up a business of their own, but who fear to take such a big, decisive step as quitting the paycheck.
If you're one of them, then you know quite well what you want to do. But because you know what you want to do, you're also very aware of the obstacles, the reasons for NOT quitting your job.
Fear of Failure
Fear of failure holds many people back, whether they're aware of it or not.
You have an idea for a business, but there's no guarantee that you're actually going to be successful. And having to go back to work with a failed business on your resume is not a prospect that appeals.
Fear of failure is something we all have to face at one time or another. With regards to quitting your job and setting up on your own, however, fear of failure need not hold you back.
Lay those fears to rest by proving to yourself that you have what it takes to run your own business. And the easiest way that's done is by starting a business that does not require you to quit your job, a business you can run in your spare time.
This is even easier if you base your new, part-time business on a hobby or passion. On something you love and know a lot about. That way, building your business will not feel like work and fears associated with 'running a business' will be largely meaningless.
Start-up Capital
Many traditional businesses need a pot of start-up capital and in these financially uncertain times you may not be too keen to get into debt. So, if a traditional business is where your dreams are taking you, you may find yourself chained to your paycheck until you've saved enough money to get started.
Consider instead if you could run your 'traditional' business in a 'non-traditional' way, one that requires little start-up capital.
An online business is comparatively cheap to get off the ground and – if it is your dream to sell widgets – you could source a drop-shipping company to fulfil your orders, rather than set up a shop in the centre of town and hold all your own stock.
Time and Flexibility
Here's another practical consideration that can look like a major obstacle. You don't want to quit your job until your new business is off the ground. While all the while you know that the new business can't really get off the ground while you're working full-time.
But this is only true for businesses that require you to be present during office hours.
Instead, consider a business that can accept flexible hours, that you can deal with outside of your hours of employment. This means long hours for you – for a time – but if your business is your passion, you won't really mind too much.
Quitting your job to start your own business need not be the huge, scary step it's often made out to be. And not being able to quit your job just yet does not mean you cannot start your own business.
All it needs is a gradual approach. Choose a business that needs little start-up capital and that you can run in the time that's available to you, base it on a hobby or passion of yours so that it feels more like fun than work and watch it take off.
Try this approach to start your own business, and you only need to quit your job when you are ready for it.